A native of Richmond Kentucky every afternoon in the summer, my Father and I went fishing in our 1957 Ford we lovingly called, "Old Henry". The youngest of 13 children, those were very special times for me.
My first car was a navy blue 1965 Mustang. A variety of sports cars have come since the pony car. A Datsun 280Z Coupe, Camaro, Firebird, Mercedes, and Porsche. I especially love the "Italian" beauties! So while I still have polished nails and love my dresses, I also still change the oil or dye the leather of a car.
As a member of that Southern family, hospitality, generosity and kindness are traits that my parents instilled. This event (Keeneland Concours d'Elegance) allows us (Tom Jones and myself, as co-chairs) to host our guests at the truly unique and historic Keeneland Race Track.
Fifteen years later and the Keeneland Concours is still going. I proudly serve on the Kentucky Children's Hospital Executive Council and have since 2007. This is also the concours beneficiary. While there are many aspects of the concours I work on, personally- I enjoy helping with our Junior Judges who have a passion for cars. The men and women of this organization are committed and passionate to improving the quality of healthcare for children of Kentucky and we are all thankful to be able to support this event.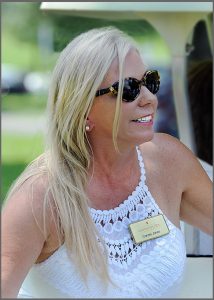 connie@taper.com
859-229-0043