I have always been a motor head. Growing up in NorCal I was bitten by the car bug early.
I was also involved in Concours early. I started helping a Concours in Oregon in my Freshman year of collage- and stayed with it for my 10 year stay in Eugene. The Cottage Grove Concours was a wonderful Concours.
I am currently the Classic Car Club of America sitting President, I have served on that board for 9 years.
I am blessed to be married to a wonderful woman who enjoys cars as much as I do. I am honored to be the co chair, along with Connie, on an event that allows us to share our passion with cars- and help the Children's Hospital as well.
Click here for video interview of Tom with My Classic Cars.
Season 19, Episode 6.
https://youtu.be/Q-m86Q4b6M0
Click here for My Classic Car's visit to Keeneland Concours d'Elegance
Season 19, Episode 17
https://youtu.be/6HvMqEwixrY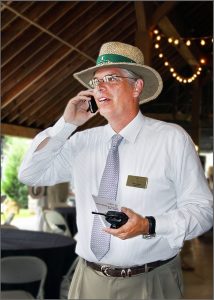 tom@taper.com
859-227-7000